EXPLORE MORE
WaterFire Arts Center Event Calendar
Current and Upcoming Exhibitions
As the result of a strategic planning process focused on capacity-building, long-term sustainability, and the transition from an artist-led improvisational activity into a cultural institution, WaterFire Providence purchased the Center in 2012 and began fundraising and rehabilitation for the vacant, historic, industrial building in the underserved Olneyville/Valley neighborhood of Providence. Initially built in 1929 for the US Rubber Company as a multi-purpose manufacturing facility, WaterFire Providence completed the renovation of the WaterFire Arts Center in May 2017. The 37,000 square foot multi-use arts center has become WaterFire's first permanent home in the community.
The WaterFire Arts Center serves as our headquarters and multi-purpose arts venue as well as a social enterprise platform strengthening the organization's long-term financial sustainability. One of the unique features of the WaterFire Arts Center is the Main Hall which provides 15,000 square feet of uninterrupted exhibition, performance, and production space with a 40-foot ceiling. Previous activities in the building have included the production and performance/exhibition of Megan and Murray McMillan's Coal Bin Project (2013) which was featured in MassMoCA's Explode Every Day: An Inquiry into the Phenomena of Wonder exhibition (2015), the 5 day Providence Fringe Festival (2017-210), The Rosa Parks House Project art installation by Ryan Mendoza (2018), and the To the Moon and Beyond: Celebrating the 50th-Anniversary of the Apollo 11 Moon Landing with Art, Science, and Exploration exhibition featuring Luke Jerram's work Museum of the Moon (2019). In 2021 we hosted three major exhibitions of work from Rhode Island artists: Private Visions, Public Ideals – The Legacy of Howard Ben Tré, Down to Earth: Robert Rohm Sculpture, 1963-2013, and EYE TO EYE Photographs and Projects Mary Beth Meehan. In 2022, we produced an exhibition Planet Earth, the Environment and Our Future, centered around Luke Jeram's Gaia.
While Rhode Island is rich with cultural assets and resources including art museums and galleries, there is currently no contemporary art center in the state that can host large installations or surveys. The WaterFire Arts Center is a flexible venue that will fill that void. Work exhibited in the WaterFire Arts Center will align with WaterFire Providence's mission to inspire Providence and its visitors by revitalizing the urban experience, fostering community engagement, and creatively transforming the city while valuing contributions of all artists, reflecting the true diversity of the contemporary art field, and highlighting women, artists of color, and underrepresented practitioners. The WaterFire Arts Center will further our agenda of providing arts and cultural opportunities and experiences for all, regardless of social, cultural, or economic background.
In 2019 The WaterFire Arts Center became the new home for the Wheeler School's Cityside at Wheeler interdisciplinary learning program. Cityside  is embedded in Providence's 25 neighborhoods, working with various NGOs, non-profit organizations, community groups, and branches of government to provide a rich curriculum for project-based learning, inquiry, and research.
Having partnered with The Wilbury Theatre Group on the Providence Fringe Festival for a number of years we were happy to join them in co-producing Decameron Providence: New Stories for a New Era and Fire Flowers and a Time Machine – Flores de Fuego y una Máquina del Tiempo in 2020. In 2021 The Wilbury Theatre Group moved their operations into The WaterFire Arts Center full-time and their black-box theater space officially opened to the public in 2022.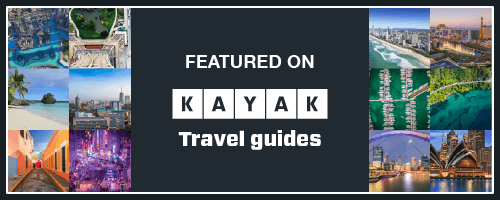 A TRANSFORMATIVE SPACE FOR THE ENTIRE COMMUNITY
YOUR EVENT CAN HAPPEN HERE!
The WaterFire Arts Center is available for your next event! From Galas and Weddings to Business Lunches and Trade Shows, we can make your event in Providence a success.
The preserved industrial framework of the building remains exposed with steel beams creating a beautiful vaulted ceiling in the Main Hall. Historic wood roof panels, paint swatches, and period bricks can also be found intact allowing for a distinctive antique aesthetic for any style of event.
Explore the WaterFire Arts Center and Valley Arts District
Our Partners
Building Community, Together